I've always been the type of person that would donate to anyone that needed help. I also donate to charity groups. Every once in a while I volunteer. But I don't always talk about it. I don't want to seem stuck-up or better than everyone just because I'm a closet philanthropist. Ok, that's an exaggeration. I don't have enough money to be a philanthropist lol.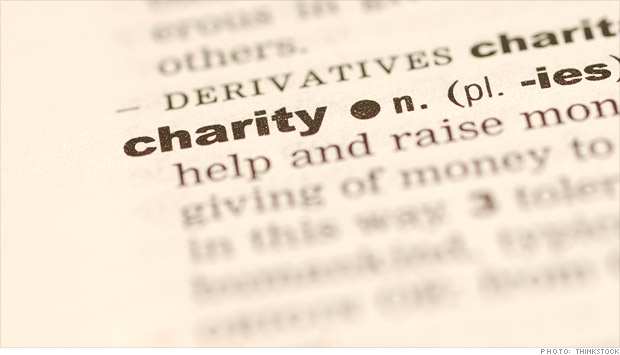 Photo from ThinkStock
For a long while, when I was out of work, I couldn't donate. Every time I'd get something from Texas Children's Hospital, March of Dimes (the itty bitty baby committee), St Jude, asking for another donation, I'd cry. I realize that most, if not all, of my donations probably went to funding more donation requests, but it's the thought that counts in my book. When I finally was working enough that I had some extra money to share, I began donating again. My list of charities is long, and my donations are small, but I'm still donating.
Hubs and I are just so passionate about so many groups that instead of choosing one or two and donating a decent chunk, we donate a little bit to a lot of groups. As I'm writing this I'm wondering why I never talk about this, and I'm glad I am now, even if there's an ulterior motive....
Groups we have donated to in the past:
But the whole point of writing this is to talk specifically about one group.
In-Sync Exotics Wildlife Rescue and Educational Center
. They rescue neglected, abused and unwanted exotic felines, such as tigers, lions, leopards, etc. It's open to the public on the weekends. I visited once, many years ago, when I was still married to my first husband. I took my stepson, Mikey, who was only 3 at the time. There's a beautiful leopard named Jett that thought Mikey looked like a great meal. Of course, Mikey had no idea that's why Jett was following him back and forth along the fence. He was just fascinated by being so close to an animal bigger than him.
Jett - Leopard at In-Sync Exotics
Unfortunately for big cats, they are susceptible to both feline and some canine illnesses. In particular, canine distemper. There has been an outbreak of canine distemper at the rescue center, and it is dangerous to give vaccines designed for dogs because it is a live vaccine. It can cause serious problems in big cats. They have been using a ferret vaccine because it is not as live, but it isn't approved for use in big cats, and they aren't sure if it will provide any protection to those that are not sick. They have already lost two cats this week. Running a rescue of this size is difficult enough, adding a major illness is a heavy burden. I ask you this - can you afford to spare anything for this group? I donated $50 today - I know it's not much, but it's better than nothing. Maybe you know a hunter that has an overstuffed freezer of meat and can spare some for the cats. Or you can donate towels and blankets. There is a list of things they need on their
website
and
facebook
pages.
If you want to donate via credit card, here's the link:
Donate Here
Check out their
photo gallery
, and see pictures of the cats you would be helping.
Maybe you want something in return for your donation? There's a
bake sale
in Dallas on Thursday, July 18 from 10-3pm at the Premier Place Building 1st Floor Lobby: 5910 North Central Expressway (75), Dallas TX, 75206. All the proceeds will go to In-Sync.
In the end, it's up to you to help or not. I won't know if you do. But knowing that you are reading this makes me feel like I'm helping :)