It's Thursday! Yay!
So this week I've been experimenting in the bedroom :) Many moons ago, I remember a Home Improvement episode where Tim and Jill went on a 'vacation', and his bosses were shocked to hear that he didn't make love to Jill at least 5 times a week. I've always had that in the back of my mind. PCOS' affect on a woman's hormones really does a number in the bedroom. Some women have an almost insatiable desire, and others have almost none. I love s.ex, but haven't had a strong desire for it in a long time. I've been content to just a couple of days a week. Having only been married for a year and a half, and in a relationship for three and a half, I have this nagging feeling that a couple of times a week just isn't enough. So to go along with my
21-day challenge
, I decided to start increasing the frequency :) I'm fairly certain that my hubby is shocked - since he's gotten lucky 3 nights in a row, in the MIDDLE OF THE WEEK! Did you know that s.ex can be fantastic exercise? If you don't believe me, check out this article from
Fitness Magazine
. And here's another juicy little secret - I love having good music in the background. I recently discovered
8tracks.com
. People make playlists for all sorts of stuff, then upload them for others. It was here that I was introduced to such playlists as 'Between the Sheets' and 'Let's Skip the F**king Fore.play'. Now I listen to playlists while I'm working, take note of the ones I really like, and save them for later ;P
Here's one of my new favorite songs from the 'Let's Skip the F**king Fore.play' mix. I love the original version by Juvenile just as much as Ke$ha's new version - here's
Slow Motion
.
Want to join in the fun? Head over to Amber's blog,
Goodnight Moon
, to link up!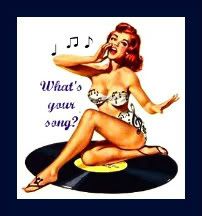 Just a side note, anything in bold is a link :)